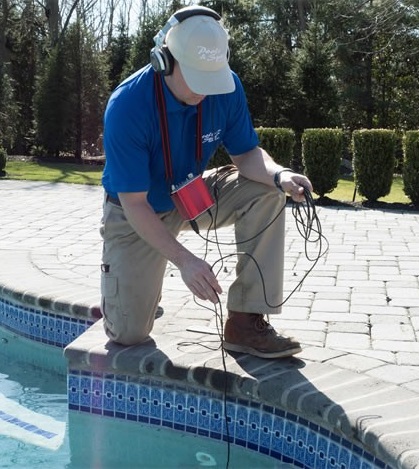 Call (800) 698-0007 or fill out the form below!
Pembroke Pines Pool Leak Detection
USA Pools, Inc. provides pool and spa leak detection for residential and commercial swimming pools in the Miami-Dade, Broward and Palm Beach Counties.
LEAK DETECTION
Is your pool losing water? Has your water bill increased? And, are you tired of adding water every day? USA Pools, Inc.'s number one goal is to help you prevent and repair pool leaks. Because we use the latest electronic technology leak detection equipment a small leak or big leak in the pool, whether in the main drain or skimmer, can be found. If you are in fact adding water every few days, you just may have a leak. If you are unsure, you have come to the right place. Call USA Pools, Inc. to learn how to do a simple test to determine if your pool is leaking.
Call Today – 800.698.0007